Jump start your campaign with our Starter Web site page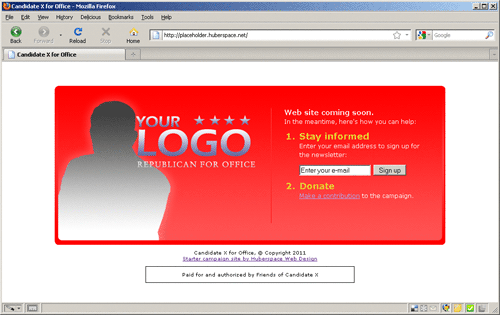 You can use this Starter site to help raise money and sign up volunteers before you even launch your Web site. Itís fast and easy to use.
Features
Starter page template
Professional graphic preparation of photo and campaign logo
Online email sign-up
Link to donate via easy-to-use service provider
Mailing list with unlimited mailings
Fees
Call Jim at 703-297-0178 to get started.
Get $100 off each upgrade you make on our Campaign Web Site Packages.